Permalink
Lip Of the Moment: Berry Stains (click photos for right-sized shots)
—
Like dark lips but not ready to wear it for daily life? Try a stain! I wrote on Instagram that I've been a bit crazy over deep berry/cherry stained lips these past few weeks.
I wore nothing but berry stained lips while traveling in NYC and it not only kept my lips moisturized but added some nice, easy-to-apply color without looking like too much. (You don't want to be worrying about a precise, full-on lip when you're walking everywhere in the day-time and eating or drinking often.)
Traditional stains like Benefit Benetint give a longer-lasting effect but I prefer balms and sheer lipsticks because they wear away more evenly. The ink-type stains tend to wear away from the center outwards and look quite patchy and uneven over the day.
Also, they can tend to go on a bit too intense and be very hard to control for people who have very pale skin or very dark or red lips naturally.
The ones I'm recommending are cheapies, with the exception of Clinique's Black Honey, which is the arguable queen of sheer balm-stains. I was running all over NYC looking for Givenchy's Rouge Interdit in Liv's Lips, a self-adjusting shade, but that was not available the past couple of weeks so I didn't get it, but that is a very cool one to take a look at if you can.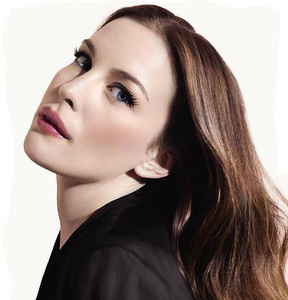 The alternatives to Black Honey are Revlon'sJust Bitten Kissable Balm Stain (the name is a mouthful) in Crush, which is a good one if you have medium to deeper skin tones since it's a bit more intense), and if you're paler, Cover Girl's Lipslicks in Hipster is perfect because it doesn't add too much color. i really glommed on LOTS of Black Honey above for the camera but it's not that red in real life so don't worry.
There are SO many other alternatives in the drugstore (just check out all the colored lip balms) and you only need to watch out for these things:
Sheer balm-like texture that deposits a lot of moisture with not a lot of pigment
Low or no shimmer and frost
A dark cherry or berry shade with plummy undertones instead of a brick-brown, fire-engine red, or a brown
Doesn't work for you?
If these are even too deep for you because you have porcelain skin or pigmented lips, follow that lip-shot above and apply the berry stain right in the center portion of your lip, over a muted pinky-beige lipstick. This softens the color and still gives a stained effect. (Pinky-beige lipstick worn - Rimmel Airy Fairy.)