Permalink
Gift Giving Ideas - Part 1: Delicious Scent and Body Products from The Body Shop and L'occitane
—
I was shopping around the other day, and looking at all the holiday offerings the many brands were putting out, and it's not really random that I picked these 2 brands out. I just particularly like what they have on offer right now, whether you're thinking of gifts for the people around you, OR for yourself.
—
1. Low-to-mid range ideas - The Body Shop
I just saw the Body Shop's Holiday collection products, and we all know they have cute holiday bath products. It's no different this year, but I feel they've spiced it up a little and made things more appealing.
The 3 "Xmas flavors", if you didn't know, are:
Vanilla Bliss - Straight-up vanilla creme. This is not a vanilla extract type of scent so if you want your vanillas VERY natural-smelling, this won't be it. If you want something more like cupcake frosting or ice-cream, this is it.
Ginger Sparkle - A lot of people are misled by the gingerbread man on the packaging. This is NOT a gingerbread, baked-goods type of scent. This is ginger with a tiny bit of sweetness thrown in. Zingy, sharp and fresh. If you like that (I do), get this.
Cranberry Joy - What you see is what you get! Not too sweet, and more the scent of fresh cranberries.
Idea: Get all 3 and add 1 drop of each into your oil burner. It all smells divine together and they cost US$5 each. Why pick?? (Prices vary by country.)
—
The little domed lip balms are a nod to EOS, but come in the 3 flavors listed above.  At $6 each, they're a good stocking stuffer for anyone who's obsessed with delicious lip balms.
Other body products range from around $6-12 (US) so those are a good options as well.
For some extra glamour, my favorite product is the Sparkler in Dazzling Copper. There's also a soft gold shade, but that shade's really not all that interesting to me. THIS, on the other hand, gives a beautiful sprinkling of bronze dust that is going to be so pretty on your skin AND your hair. (Yes, hair!)
—-
2. Mid-to-High range ideas - L'occitane
L'occitane Delices des Fleurs Rose & Violette Eau de Toilette (check in stores for availability)
This was a limited edition scent released for the 2011 Holidays and I'm very glad they brought it back this year, but it's not available everywhere so you'll need to check with your local store.
This is a soft gourmand-floral scent that mimics the delicious smells of candied violets and roses on a bed of powdery vanilla. It doesn't matter if you've never tried them (I haven't!) because this scent is yummy, but still delicate and girly. 
US$42 for the 75ml EDT. There was a small solid perfume last year ($10) and a matching cream, but I haven't seen those this year.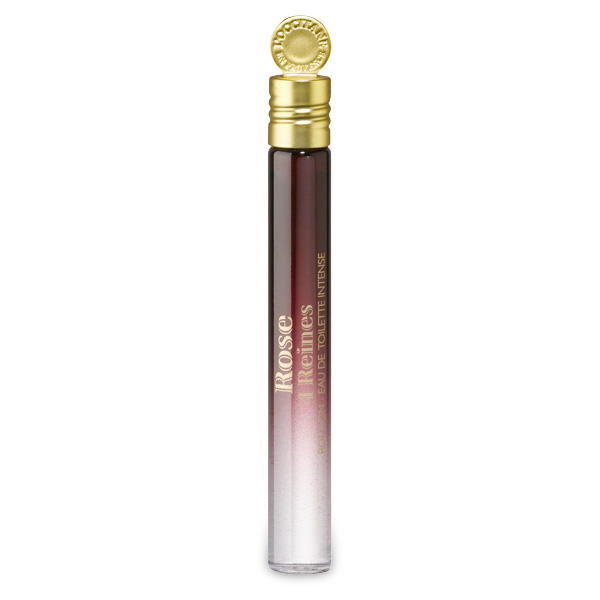 If you're not able to locate Delice des Fleurs, another luxurious scent is Rose 4 Reines, which was inspired by the 4 beautiful daughters of a French Count who each had a namesake rose, and each went on to marry a king. This is a heady mix of 4 of the most popular roses used in fragrances; Bulgarian, Morrocan, Turkish, and Grasse.
It also comes in an "Intense" version, and both lines have prices ranging from $20-45 in various sizes.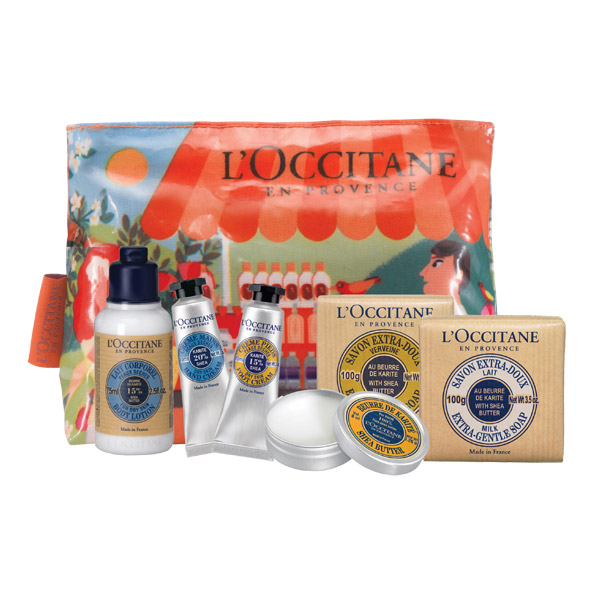 Best of Shea Collection ($40) - for the person who uses and abuses his/her hands a lot. L'occitane's Shea range put them on the map. Here's a little pack that will last for months and months, and it also comes with a cute colorful tote bag!
Black Friday All-Time Favorites ($106) - I'd say only get this "full-body experience pack" for the die-hard L'occitane fan. Also a better gift for someone who uses anti-aging products because of the Immortelle products included.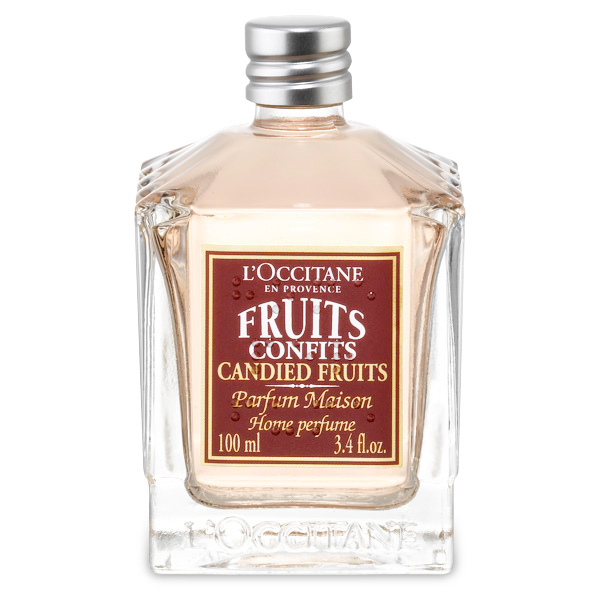 For the host of a party, (or if you're hosting a cozy gathering yourself) try a bottle of Candied Fruits home spray ($20) - This is delicious and sweet. 
For the men, try a modern classic EDT like Eau des Bavx ($50) - I believe it's pronounced Oh-day-Bow (not You-des-Bavex, thank you). This is a rather mysterious-smelling scent centered around cypress and incense. Masculine but I know a lot of women actually like this themselves, so if you know someone who likes to wear men's fragrances, this might be an option as well!