Permalink
"What Makeup or Beauty product are you Lemming for right now?"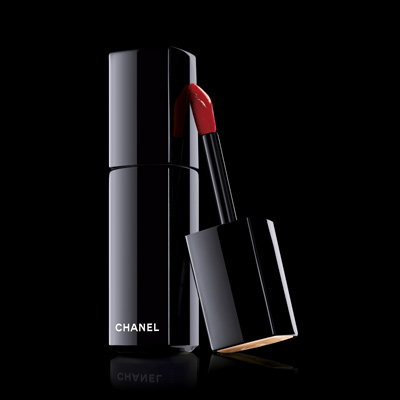 For me, it is Chanel Rouge Allure Laque # 75 Dragon. I'm slow to the game, I know… but oh my gawd, I'm obsessed with it right now.
Things I've tried to tell myself:
I don't like gloss.
Rouge Allure Laque is just a less sticky type of gloss.
The color looks very much like MAC Russian Red.
Russian Red is half the price.
I already own Russian Red.
I do not need one more deep red lipstick.
It is going to be high-maintenance (smears, touching up, etc).
It is SGD45 here.
That is USD36 here.
I need to buy work clothes more than I need makeup.
I've got too many lipsticks.
I've got too many lip products.
I've got too much makeup.
I dislike a lot of Chanel's packaging. I don't care that it's "Classic" and a status symbol. It's always felt like the Emperor's New Clothes to me. (Ugh, but the Rouge Allure Laques look gorgeous!)
This obsession is going to pass. Eventually.
I don't think it's working.
What items are YOU lemming right now?
Update @ camijoi: I know of one online seller, strawberrynet.com but they seem to be out of Dragon as well. :(